Hunter Valley Scenic Tours
Witness the beauty of the Hunter Valley with these scenic tours.
The Hunter Valley region is as equally beautiful as it is delicious, and there are various ways to admire its beauty when in the area. If you have your own car a simple drive or walk through the Valley will prove to be beautiful or you can take it up a notch (quite literally) with a hot air balloon ride or flight over the region. With a scenic flight or glide you will get a birds-eye-view of the vineyards to see their rolling fields that seem to stretch endlessly into the distance.
Combine a scenic tour with a tasting tour of the region and you've got yourself one incredible experience in New South Wales' premier wine region. See the available scenic tours below.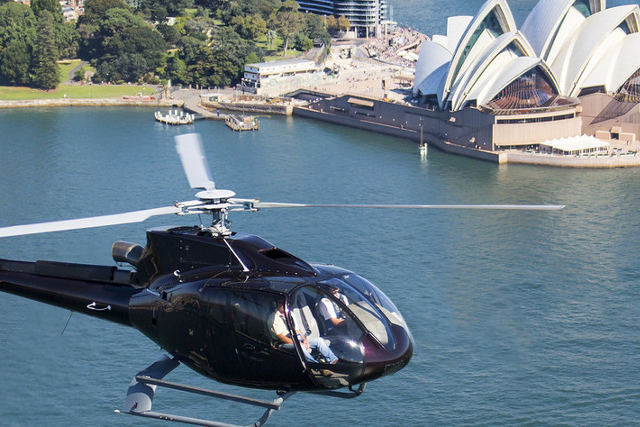 Escape the busy Sydney CBD and take to the skies en route to the glorious Hunter Valley region. Aboard a helicopter, you'll pass some of Sydney's most iconic landmarks such as the Sydney Opera House and Sydney Harbour Bridge before you leave the city behind for your main destination. Once in the Valley you will visit a handful of premium wineries to taste some of their famous products before enjoying a gourmet lunch at one of the region's most popular restaurants. The tour runs for around 6 hours with a 2 hour flight time from the CBD, a shuttle is available for you to make your way back to the city from the Valley.
Prices from $1150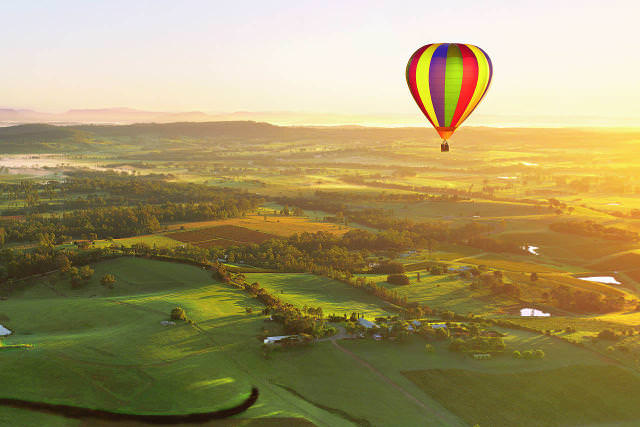 Start the day with a glide above the Hunter Valley aboard a hot air balloon. Over the course of one hour, you'll rise above the Valley for spectacular views o the rolling vineyards of the Pokolbin, Lovedale, Rothbury and Broke wine regions. Before lift off, you'll be treated to tea and coffee and have the chance to take part in the balloon inflation process. Once you've landed on the ground after a scenic flight, you have the option of enjoying a champagne breakfast to rewind and replenish. It's important to note that children under the age of 7 years aren't permitted to fly.
Prices from $299
BROWSE ALL SYDNEY DAY TOURS