Jenolan Caves Combination Tours
Make the most of your visit to the Jenolan Caves with a combination tour.
Planning a visit to the amazing Jenolan Caves? Make the most of your trip out there by packaging your day with a combination tour. You could spend the entire day almost exploring the different caves systems including Lucas, Chifley and Orient Caves, as there is so much beauty between them all you won't want to leave. However, seeing as though you've travelled all this way, it is ideal to spread your time between some of the region's most popular attractions; most importantly the Blue Mountains.
There is so much to see and do in the Blue Mountains and if you're looking to combine the two attractions into one day it is ideal to do it as part of an organised tour. See the combination tour available below.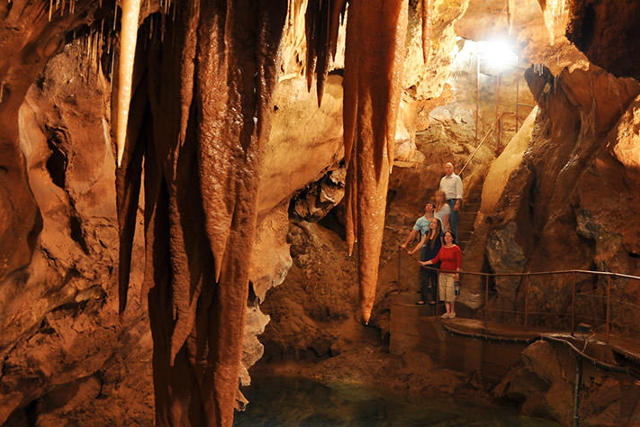 Explore the Jenolan Caves as well as the beautiful Blue Mountains region with this full day package tour. Taking you to some of the region's best spots including Echo Point and the town of Leura, you'll spend the day admiring the beauty of the Mountains and Caves. This tour will teach you all about the history of the region, its environment and inhabitants. Led by an experienced guide, you'll be shown all of the important aspects this region represents before making your way to the Jenolan Caves network to begin your exploration into one of the intriguing caves.
Prices from $85
BROWSE ALL SYDNEY DAY TOURS