Sydney Ghost Tours
Travel through Sydney's historic Quarantine station on these spooky tours.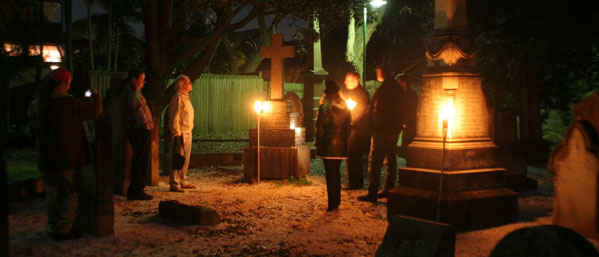 Pay a visit to the historic Sydney Quarantine Station at the harbour for a Sydney ghost tour where you'll hear all about the conditions, trials and tribulations that migrants to Australia faced over 150 years ago. Hear about the strange things that have happened to former tour participants and visitors to the site. At the Quarantine Station, people were isolated from their past and future homes and trapped in a transitory space for an undefined period. Listen to their stories as you explore our most haunted spaces such as the hospital, morgue, and the shower block. Things to look or listen out for on your ghost tour are unusual sounds such as music, the clattering of pots and pans, smells such as lemons or potatoes and very cold spots.
Highlights
One of the most haunted sites in Australia
Hear stories of paranormal activity
A tour that blends history with ghostly encounters
A ghost tour of Sydney that's not to be missed!
Book Sydney Quarantine Station tours
Join a guided tour of the Q-Station's most haunted buildings.
Book Sydney Ghost Tours online